PADI Dive Courses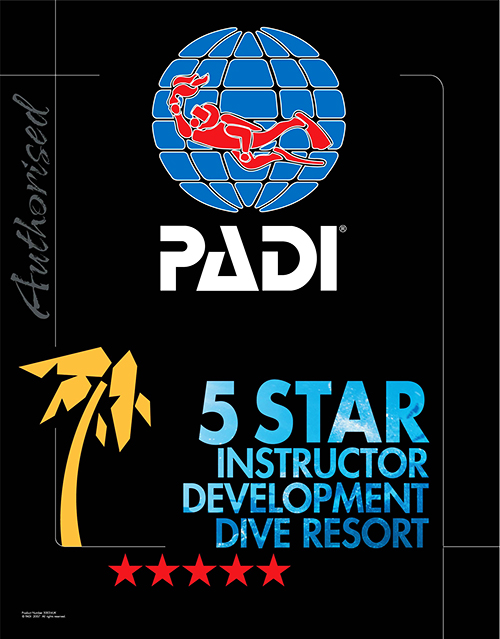 Advantages of Sea Explorers
First class education and personal service in a tropical environment. Our 5 Instructors can teach in English, German and Philippine language.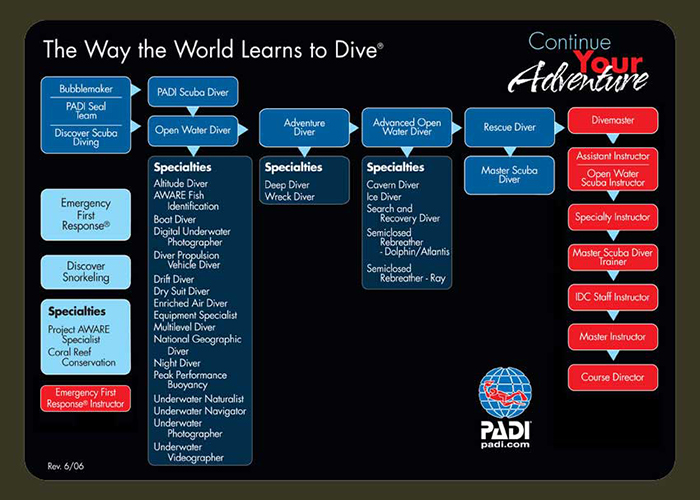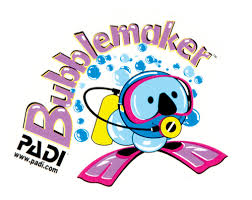 Bubblemaker
Min. age: 8 years
Duration: 3-4 hours
The first chance to breathe underwater comes with the age of 8. You can try the fun of diving in a swimming pool or confined water.
Discover Scuba Diving
Min. age: 12 years
Duration: 3-4 hours
You will first get a 30 minutes theory lesson before you go in the shallow water to do some skills and make you feel comfortable with the dive equipment. After that you will make one exciting open water dive to maximum 12 meters depth.
The instructor will show you some fascinating fishes and corals. This course is only to introduce you to the underwater world and to give you an insight about what scuba diving is all about. A certificate that enables you to go diving will not be issued.
Open Water
Min. age: 15 years (12-15 years PADI Junior Open Water)
Duration: 3-4 days
The Open Water Course is considered the entrance level course. In 3-4 days our instructor will teach you how to use the scuba equipment and you will make some dives in the confined water where you will get familiar with the basic skills.
You will then have 4 open water dives in which you discover some great marine life.
The goal of the course is to make you feel comfortable with yourself underwater and learn how to communicate with your dive buddy. The theory is divided into 5 chapters with videos and a manual, which is included in the course.
Advanced Open Water
Min. age: 12 years
Duration: 2-3 days
5 dives are included in this practical orientated course.The mandatory dives are the deep dive and the navigation dive. For the other 3 dives you can choose from night, multilevel, computer, boat or the naturalist dive. The deep dive we usually do at the dive spot Monad Shoal to a maximum allowed depth of 30 meters.
Adventure Diver
Min. age: 12
Duration: 1-2 days
3 dives are included in this course with the mandatory deep and navigation dive and one more to choose from.
Rescue Diver
Min. age: 15 years
Duration: 5-6 days
The Rescue Diver course gives you a basic training of first aid in and out of the water. You will learn to help stressed and diver with panic and also you will get deeper knowledge in the theory so in case anyone need help you will know what to do.
Divemaster
This course is your step to become a professional and will give you an insight on how to guide divers underwater and assist an instructor when conducting a course.
You will be able to start a career as a dive guide after completing this course. For teaching dive courses you will need to do the PADI IDC course.
Sea Explorers Philippines offers 2 IDC courses each year. Click here.
Specialty Courses
We offer Nitrox, wreck, deep, night, UW Naturalist and UW Navigation courses.